New Telephone System
21 Mar, 2023
We are delighted to tell you that from 21st March, our new telephone system has gone live. Having listened to the feedback from both patients and staff, the previous system has proven to be unreliable & frustrating. We are hoping that the new service will see a significant improvement for everyone, but we do ask that you bear with us for the first few days just in case there are a few teething problems.
Remember, there are other ways to contact the surgery:
NHS App – For prescription requests & lab results
E-Consult – For medical enquiries
Oakley Health Group website – Prescriptions, sick notes & travel
Covid Spring Boosters
6 Mar, 2023
Here we go again! We will shortly be contacting patients who are eligible for Spring Boosters, which will start after Easter. We will be vaccinating those aged 75 and over, immunosuppressed patients and those who live in care homes. More info shortly.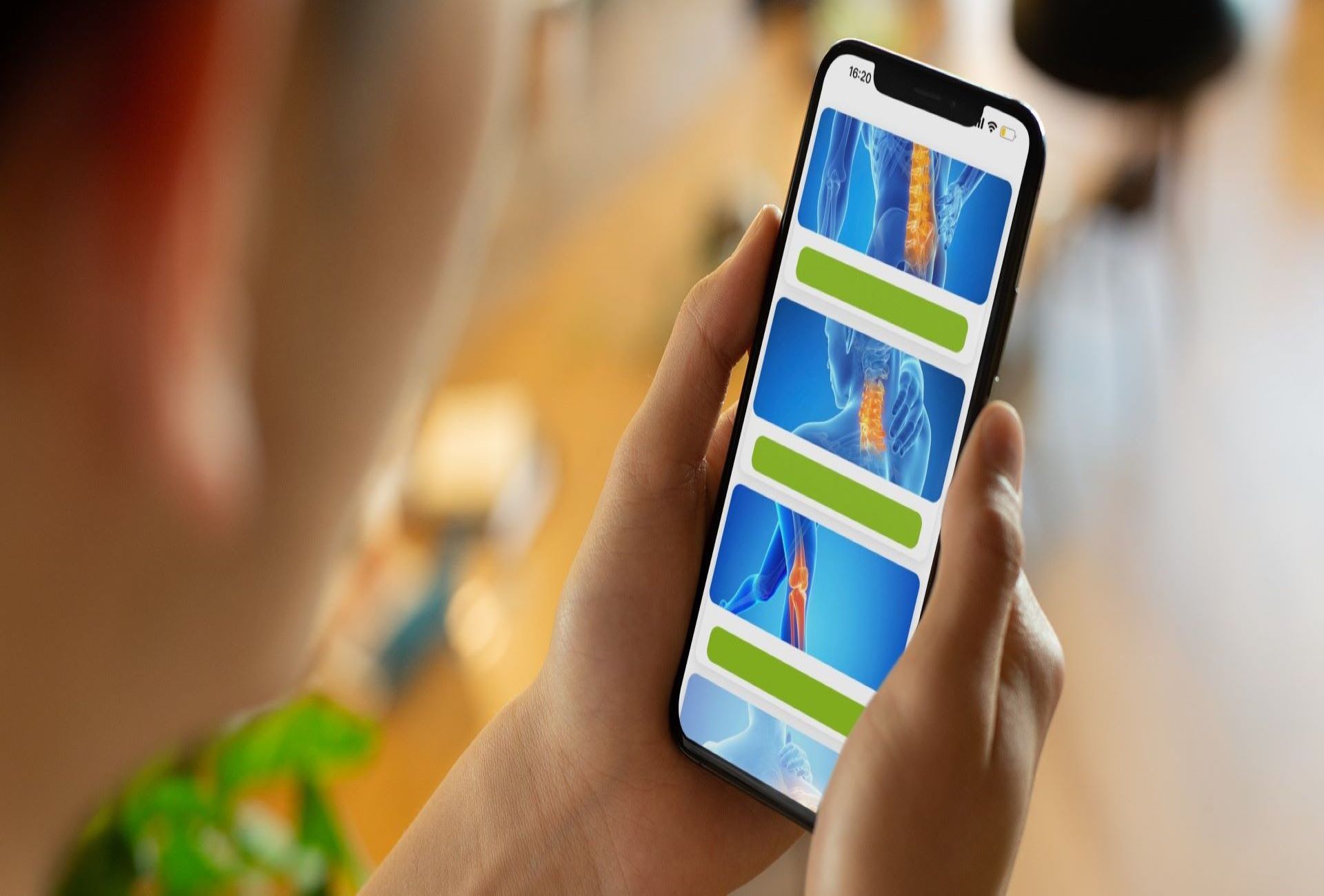 Need help with your muscle or joint problems?
The getUBetter MSK app is provided free of charge by Frimley Health & Care ICS for registered patients at GP Practices. It can be accessed on a Smartphone or on the Web, and guides you day-by-day through a sequence of exercises, tips, and support to help you recover from a range of new, recurrent or long term conditions:
Lower back pain
Back and leg pain
Neck pain
Shoulder pain
Ankle pain
Knee pain
Soft Tissue Lower Limb pain
Hip pain
You can self-refer to the app by clicking on this link
Please use an email address that is unique to you and select the condition you need help to manage. We will then send you an email with all the information you need to get started.
You can download the getUBetter MSK app to your Smartphone for easiest access, or you can use the Webapp.
If you develop another condition, select your new condition from within the app and it will be added to your account.
Not too late to get a flu jab
9 Jan, 2023
If you are eligible for a free flu jab but have not yet been vaccinated then contact us to book an appointment. We also have stocks of Covid vaccine available, if you have not yet had your Booster.
Who is eligible for flu vaccination:
children aged 2 & 3
those aged 16 to under 50 in clinical risk groups
pregnant women
those aged 50 years and over (or turning 50 before 31.3.23)
carers - those receiving carer's allowance or are the main carer for an older or disabled person who may be at risk if you get sick
close contacts of immunocompromised individuals
Worried about Strep A or Scarlet Fever?
Dr Streeter De Diego, local GP, Paediatric Doctor & Clinical lead Frimley Healthier Together, talks through what to do if you're worried and when to seek help.
Welcome to another new GP
3 Jan, 2023
We are pleased to welcome Dr Anita Gurung to the practice. Dr Gurung has taken over the patient list of Dr Ahmed. Dr Gurung has been working in the Newbury area but lives in Farnborough with her young family so is looking forward very much to the shorter commute!
Dr Ahmed Leaving
16 Dec, 2022
Dr Ahmed will be leaving the practice at the end of December 2022, having worked in Yateley for the last 19 years. He would like to pass on his best wishes to all his patients. Dr Anita Gurung will be joining the practice on 3rd January 2023 and taking over Dr Ahmed's patient list. We are delighted to welcome Dr Gurung to the practice. She has been working in the Newbury area until recently but lives in Farnborough so is looking forward to the reduced commute!
In memory of Dr Kate Grady
4 Nov, 2022
We were all very sad to hear of the recent passing of Dr Kate Grady. Her family and colleagues have been touched by the kind messages and tributes received from her former patients and the Memory Giving page has raised the magnificent sum of £3,237 which will go to Breast Cancer Now in her memory.
The practice was also please to support "Wear It Pink" day in support of Breast Cancer now and raised £2,457.60. Thanks to everyone who bought raffle tickets and cakes!
If you, a family member or friend have breast cancer and are looking for support or if you would like more information about spotting the signs and symptoms of breast cancer early, then visit Breast Cancer Now | The research and support charity
Welcome to a new GP
24 Sep, 2022
We are delighted to welcome to the practice Dr Mobolade Sangowawa. After completing her GP training in Portsmouth and Fareham, she has been working until recently in Bracknell. She lives in Farnborough with her husband and toddler daughter. She has now taken over Dr Mary Martin's list of patients. We are currently in conversation with several other GPs about joining our team and we hope to make further announcements shortly.
Help us help you get the right urgent care and support
15 Jun, 2022
Frimley Health has launched a new electronic patient record system that is affecting the Accident and Emergency (A&E) departments at Wexham Park and Frimley Park Hospitals. Safety remains paramount, so please be patient with the staff. Waiting times are likely to be longer than usual.
Unless it's an emergency remember there are lots of alternatives for you to make use of:
Visit your local pharmacy
During the day contact your GP practice via online consultation or phone
Contact NHS 111 online, www.111.nhs.uk or dial 111. If you are calling NHS 111, please be patient. NHS 111 may advise you to contact your GP or its out-of-hours service or attend the Bracknell Minor Injuries Unit.
For minor injuries, such as sprains and strains, suspected broken limbs, or minor head injuries, visit the Minor Injury Unit at Brants Bridge in Bracknell or the High Wycombe Urgent Care Centre – open 8 am-8 pm 7 days a week.
Anyone with a life-threatening condition should call 999. Help us to help you by seeking alternatives to A&E where it is safe to do so.